Jon Gruden resigns as Las Vegas Raiders head coach – NFL.com
2 min read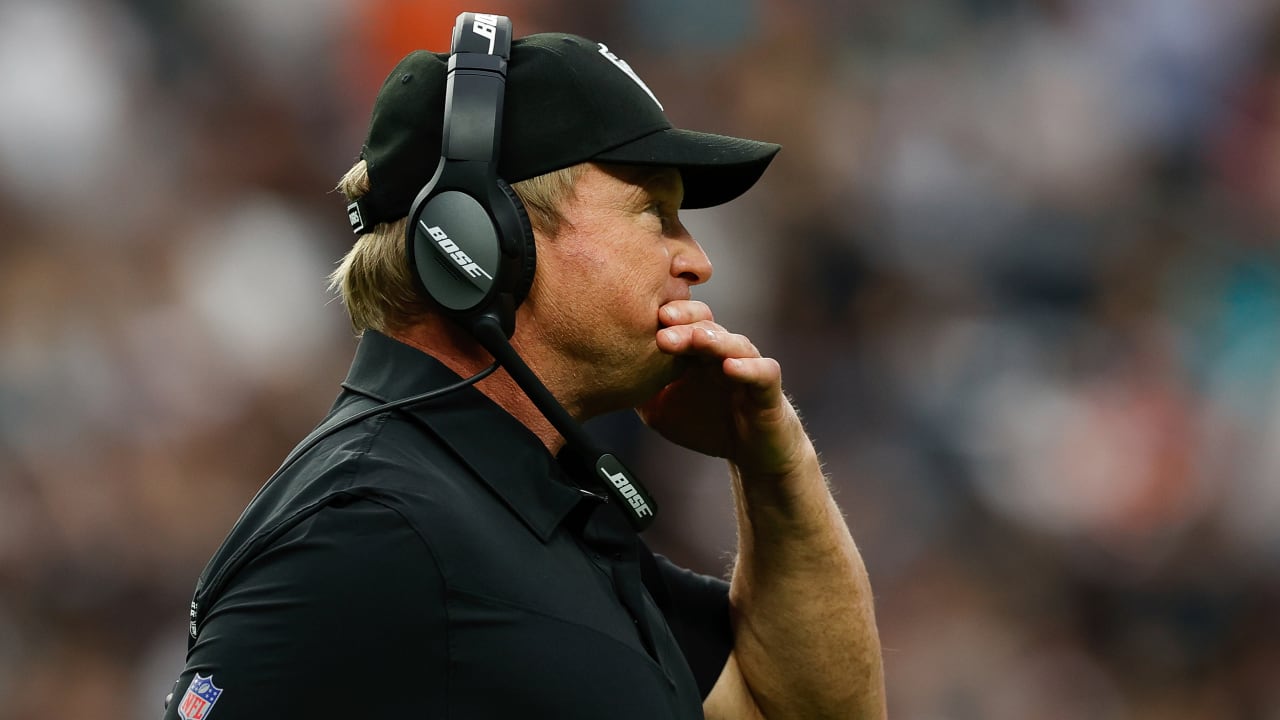 The New York Times story reported findings of Gruden using "misogynistic and homophobic language over several years to denigrate people around the game and to mock some of the league's momentous changes."
These messages emanated from emails sent to then-Washington team president Bruce Allen while Gruden was a Monday Night Football analyst for ESPN. In these emails, Gruden is alleged to have used homophobic and misogynistic terms to describe NFL commissioner Roger Goodell.
Gruden also reportedly emailed Allen that Goodell should not have pressured then-Rams head coach Jeff Fisher said to draft Michael Sam in 2014. Sam was the first openly gay player drafted by an NFL team.
In Friday's Journal article, it was revealed that Gruden sent an email to Allen during the 2011 NFL lockout that read, in part, "Dumboriss Smith has lips the size of michellin tires," referring to Smith.
The league and Raiders owner Mark Davis released statements Friday that condemned Gruden's comments regarding Smith.
"All I can say is that I'm not a racist," Gruden said. "I can't tell you how sick I am. I apologize again to De Smith, but I feel good about who I am and what I've done my entire life. I apologize for the insensitive remarks. I had no racial intentions with those remarks at all. But… yes, they can… I'm not like that at all. I apologize but I don't want to keep addressing it."
Having coached the Raiders initially from 1998 to 2001, Gruden returned to the franchise in 2018 and signed a 10-year, $100 million contract to become the head coach once again.
After coaching the Tampa Bay Buccaneers from 2002 to '08, a stint that included piloting the franchise to its first Super Bowl win, Gruden joined ESPN in 2009 for a nine-year run as an analyst.
His return to the Raiders brought with it hope of a storied franchise's resurrection.
Gruden, whose career record is 117-112, was unable to lead the Raiders to the playoffs in his first three seasons back with the franchise, going 22-31 during his second run.
Less than halfway through his contract, Gruden is leaving the Silver and Black after a stunning fall that began Friday and concluded Monday night.