No criminal charges to be filed in Kenosha police shooting of Jacob Blake – Kenosha News
8 min read
Kenosha Police Officer Rusten Sheskey will not be charged for the shooting of Jacob Blake.
Kenosha District Attorney Michael Graveley announced during a Tuesday afternoon press conference at the Parkway Chateau on Highway 50 that after weeks of studying the investigation into the shooting by the Wisconsin Department of Justice Division of Criminal Investigation, and in a review by an independent use of force consultant, he does not believe charges against the police officer were warranted.
Sheskey, who is white, shot Blake, a Black man, on Aug. 23 after being called for a domestic disturbance with the mother of Blake's children. The shooting — captured on a video by a bystander and shared worldwide on social media — led to widespread protests.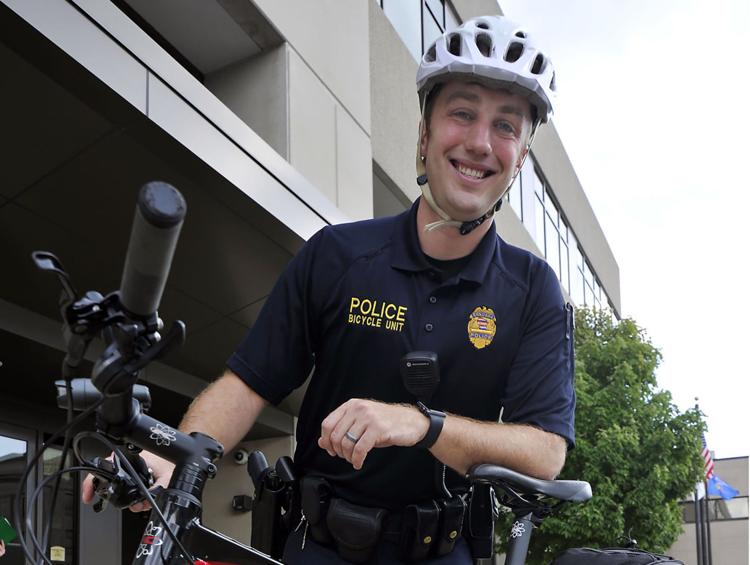 In the two-hour press conference that at times resembled the closing arguments in a criminal trial, Graveley used documents, video, tapes of a 911 call and the text of investigators' interviews to outline the findings of the investigation and the factors that weighed on his decision not to charge Sheskey or the other two officers involved in the shooting. Among the key findings of the case, Graveley said, was that Blake was armed with a knife during his encounter with police and that Sheskey believed Blake was turning toward him with that knife when he made the decision to fire his weapon.
"I want to emphasize that this case has to be laser-focused on what a jury trial would look like," Graveley said. "Everybody has seen the video. From their perspective, they have tried this case from their computer screen in their living room. As a professional, I am called upon on how to try this case in a real court room."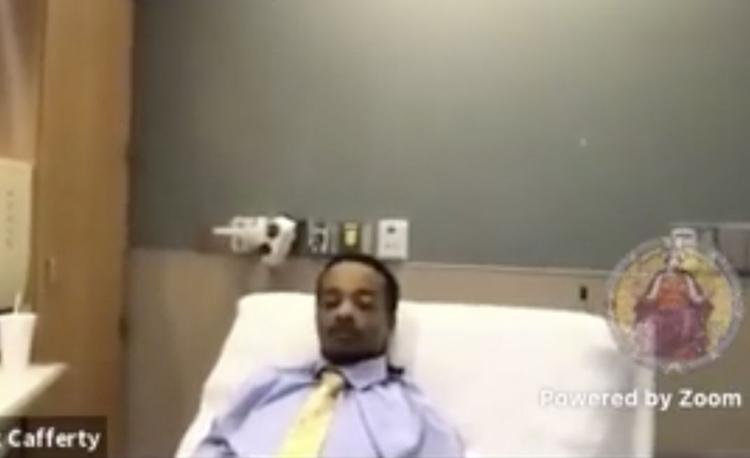 Graveley called the case a tragedy for Blake and his family and said he called Blake shortly before the press conference to inform him of his decision.
"I really feel like the Blake family and Mr. Blake himself have tried to be a positive force in the community," Graveley said of the Blakes' actions in the community since the shooting.
Factors weighed
In making his decision, Graveley said he had to weigh several factors, but most of all he had to determine what could be proven in court. He said he did not feel he could prove that Sheskey did not have the "privilege of self-defense" in his decision to shoot Blake.
Sheskey and two other officers were called to the woman's home after she made a 911 call saying Blake had her car keys and was attempting to leave and that he was not supposed to be at her home. Police knew when they arrived that there was a felony warrant for Blake's arrest for a previous incident involving the same woman.
Noble Wray, the former Madison police chief brought on as an independent use of force expert to review the DCI investigation, said at the press conference that when Sheskey and the other two officers arrived at the scene, they attempted to arrest Blake, but he immediately resisted.
"It is at that point that it is on," Wray said.
Wray said the time between when police arrived and when the shots were fired was just over one minute.
He said the officers attempted to take Blake to the ground and used tasers and other measures to try to take him into custody before, Wray said, it appears Blake grabbed a knife that he had at some point dropped on the ground. According to Wray, the widely viewed video shows police, their guns drawn, following Blake at a distance after he picked up the knife as he walks around the SUV and attempts to get inside. Blake's children were in the vehicle.
"As soon as Mr. Blake got to the vehicle, in the officer's mind, he thinks 'you cannot let him leave' with children in the car," Wray said, saying "this is the stuff that Amber Alerts are made of."
Knife in hand
Sheskey and another officer at the scene told investigators that as Blake attempted to get into the vehicle and Sheskey grabbed his shirt, Blake began to twist his body toward the officer, a knife in his hand. That is when Sheskey fired his weapon seven times, striking Blake four times in his back and three times in his side. Graveley said in the video, the view of whether Blake is turning toward police is blocked by the vehicle's door and the second officer.
According to Graveley's statements at the press conference, Blake disputes that, telling investigators he would not have attacked officers with the knife, telling them he had picked it up because he did not want to leave it behind. However, Graveley said, Blake had been involved in a previous incident in Cook County, Ill., in 2010 in which he was alleged to have slashed at an officer with a knife.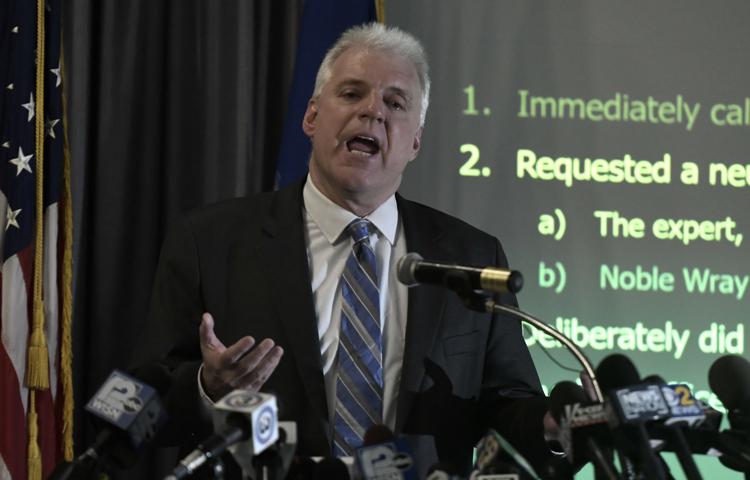 Graveley said that had Sheskey been charged and the case went to a jury trial, Blake would have faced "withering cross examination" about the previous instance in which he "slashed at an officer's chest."
Graveley also said the woman who originally called the police has since "not been available" to talk with officials for the investigation.
"I can only go with the evidence available to me, and she has not been available," Graveley said.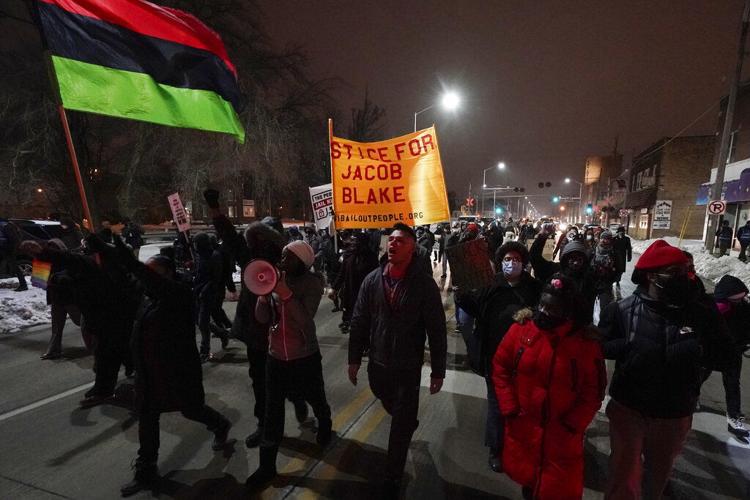 Efforts to contact the woman, he said, delayed the issuing of the decision, which was close to being ready the week after Thanksgiving.
Graveley refused to offer details on why she has not been available and said, "I will not be answering questions about that, but we do not have any specific concerns that she is unsafe."
Prosecutors have charged Kyle Rittenhouse of Antioch, Ill., with shooting three people, killing two of them with an assault-style weapon during one of the demonstrations. Rittenhouse pleaded not guilty Tuesday afternoon. The rioting resulted in millions of dollars of damage.
Sheskey has been on administrative leave since the shooting.
The state dropped the felony charges that had initially led police to attempt to arrest Blake. In November, Blake pleaded guilty to two counts of disorderly conduct, a misdemeanor, and was placed on probation.
Apology to the community
Graveley apologized to the community at large that has been impacted by the events, many of whom wondered why it took this long to get to a decision. Based on advice he was given, Graveley said he was unable to give much advance notice prior to the afternoon press conference.
"Certainly, there are many people in this community who felt like their own sense of security was impacted that no one set a particular date to announce this decision," he said.
Kenosha News editor Mike Johnson and reporters Liz Snyder and Dan Truttschel contributed to this report.
DA PRESS CONFERENCE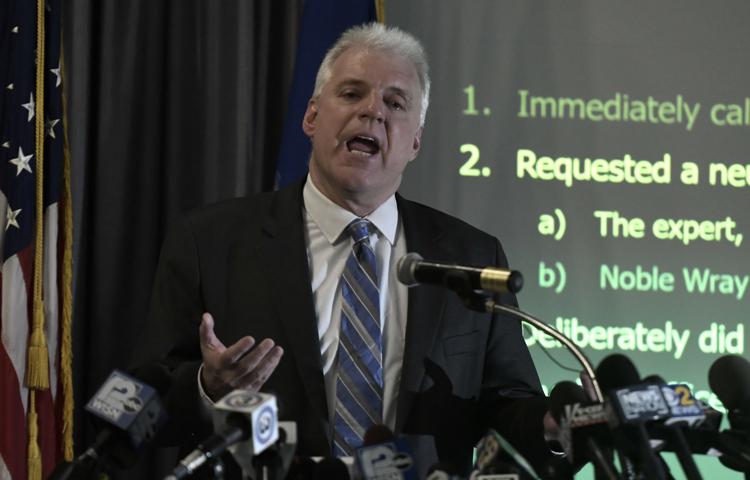 DA PRESS CONFERENCE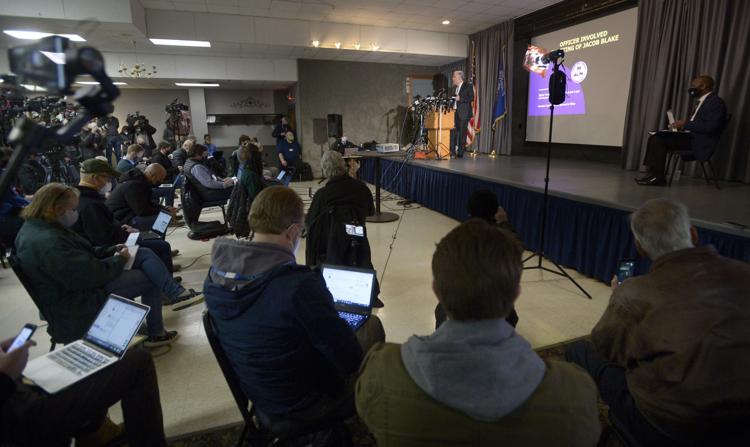 DA PRESS CONFERENCE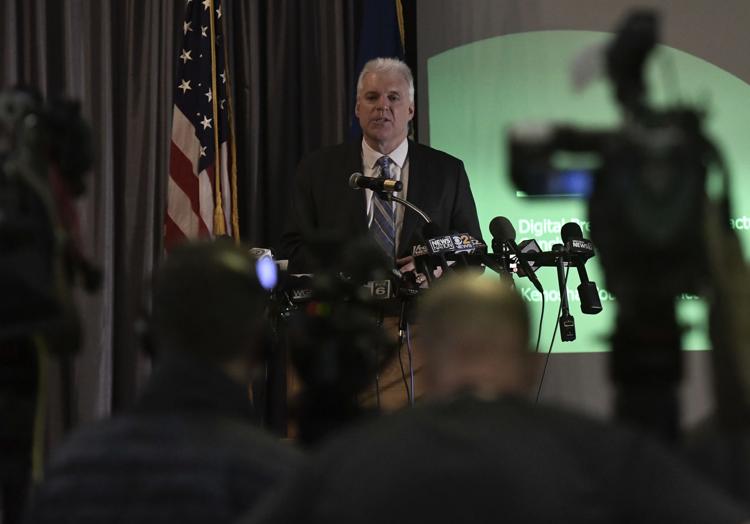 DA PRESS CONFERENCE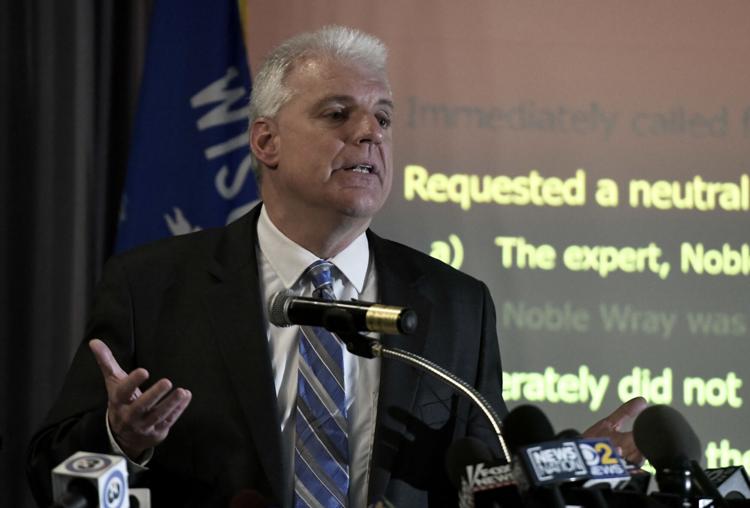 DA PRESS CONFERENCE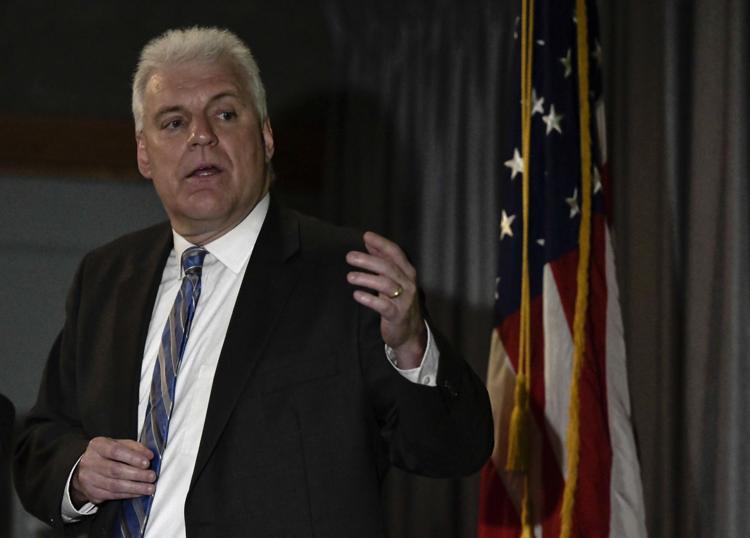 DA PRESS CONFERENCE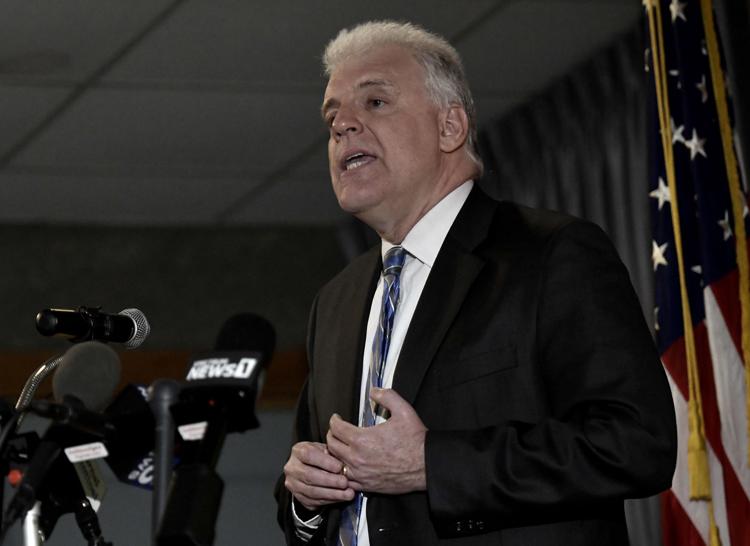 BLAKE FAMILY PRESS CONFERENCE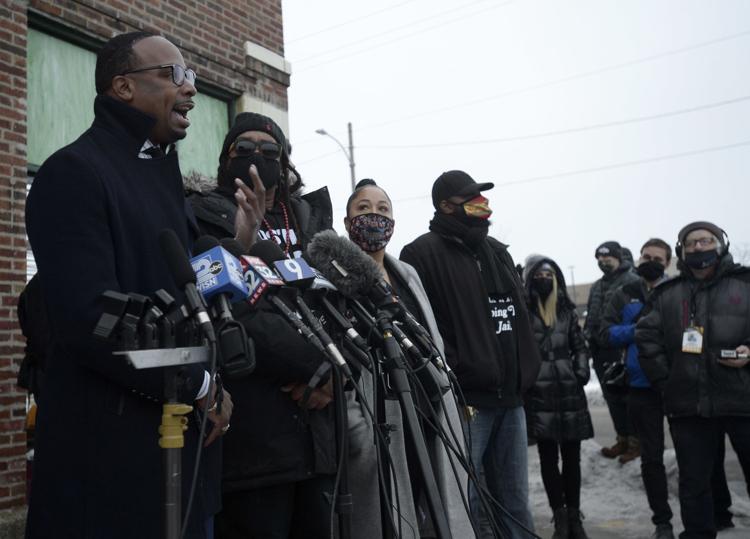 BLAKE FAMILY PRESS CONFERENCE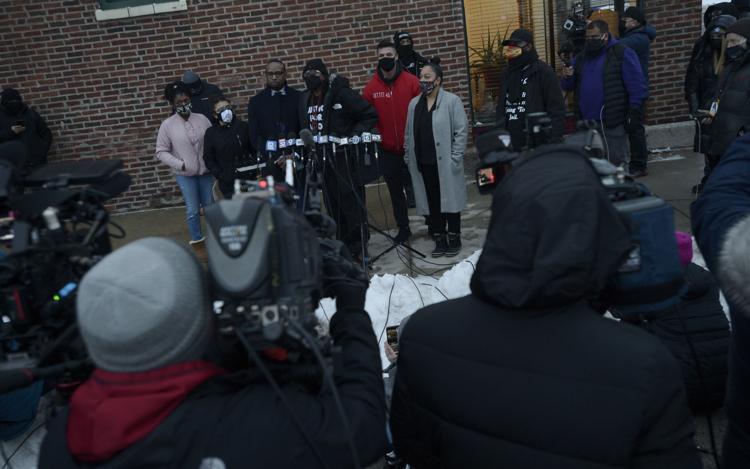 BLAKE FAMILY PRESS CONFERENCE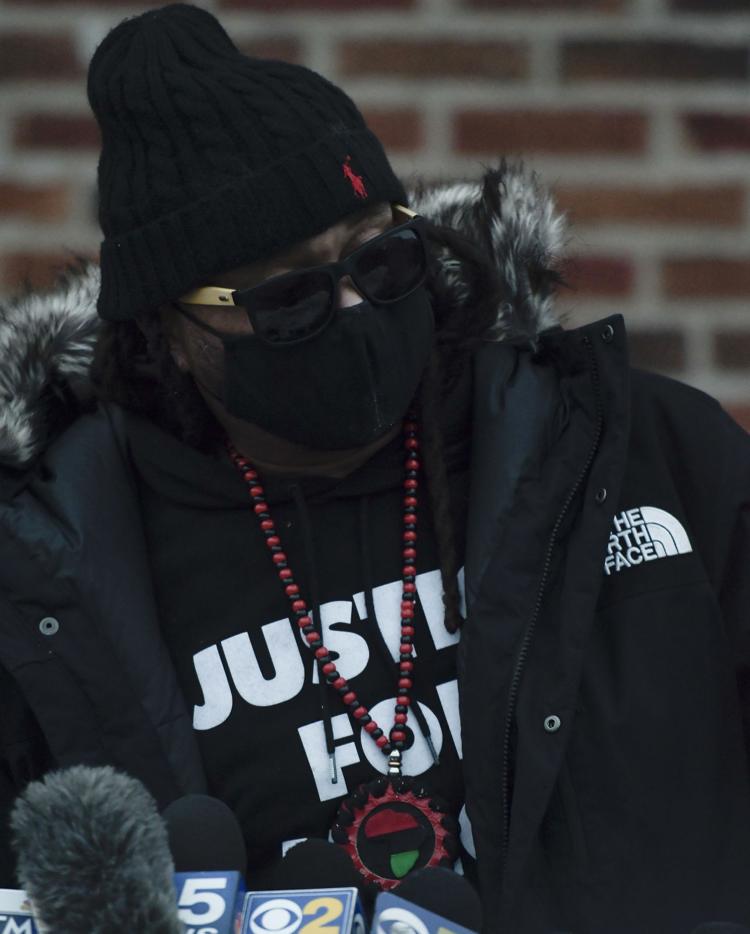 BLAKE FAMILY PRESS CONFERENCE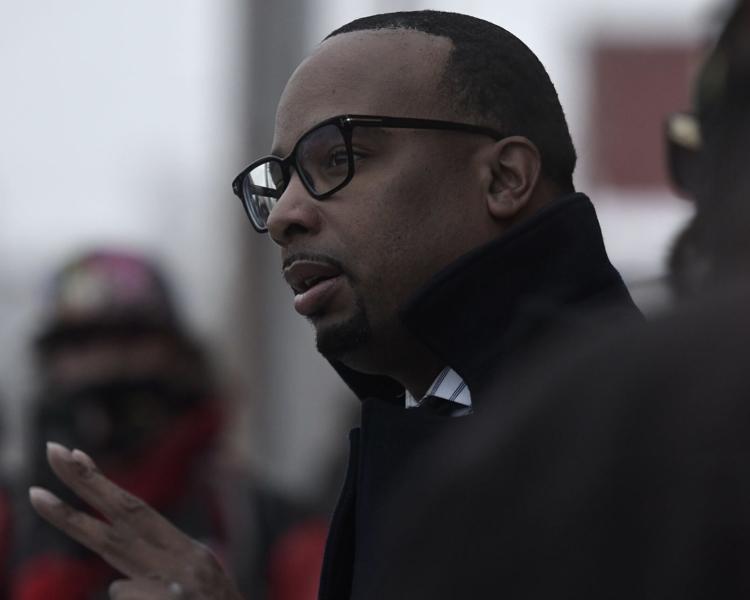 BLAKE FAMILY PRESS CONFERENCE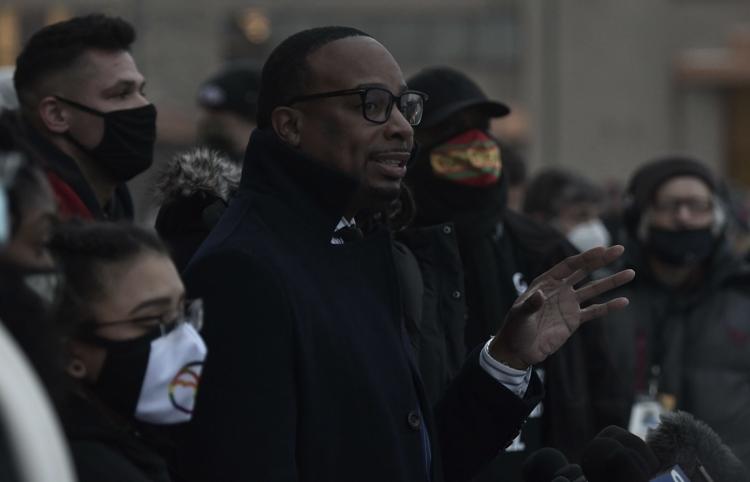 BLAKE FAMILY PRESS CONFERENCE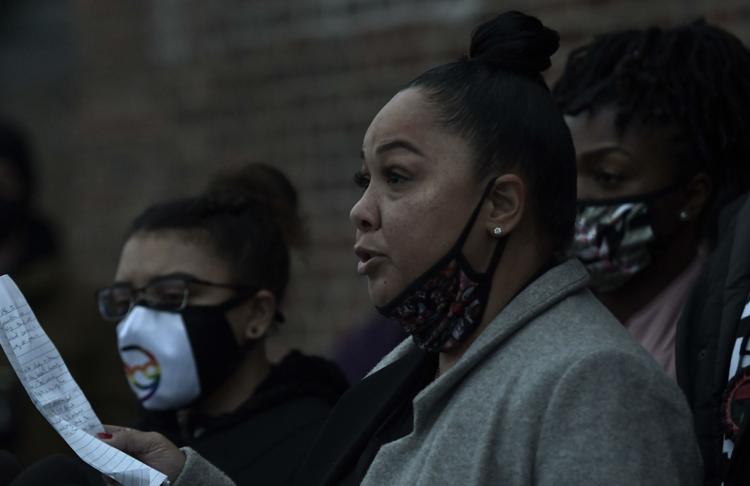 Bradford vigil photo