STORM MODE: Sunshine today, but more snow Wednesday – KOMU 8
2 min read
One system is behind us, but more winter weather is still ahead this week.
Columbia officially saw 4 inches of snow over the past two days. Remember that drifting may show some areas with more snow than others. We'll add more to this week's total on Wednesday… pic.twitter.com/nhapVxnS37

— Kenton Gewecke (@KentonGewecke) February 16, 2021
The KOMU 8 First Alert Weather Team is in Storm Mode 3 (on a 0-5 scale) through Wednesday (Feb. 17).
This is for more accumulating snow Tuesday night and Wednesday.
TUESDAY COLD + SUNSHINE
Yes! We should see the sun and blue sky on Tuesday, mixed with passing clouds.
A mix of sun and clouds throughout the day will help temperatures warm into the 10s Tuesday afternoon. Calming winds should also limit a wind chill factor during the daytime.
Will snow melt? Actually, yeah it's possible. Even when temperatures are this cold, the sun alone can melt snow; and road treatment like salt and brine can become more efficient in these cold temps due to the sunshine helping to activate its ability.
Any snow-melting will cease as soon as the sun goes down and then snow that was once light and puffy will become hard. Watch for slick conditions and black ice.
HEALTH SAFETY CHECK
Frostbite can occur within 30 minutes on exposed skin when wind chills get near -20º or lower.
Hypothermia sets in when your body temperature gets below 95ºF. If you have been exposed to cold air for a period of time and you have these symptoms, dial 911.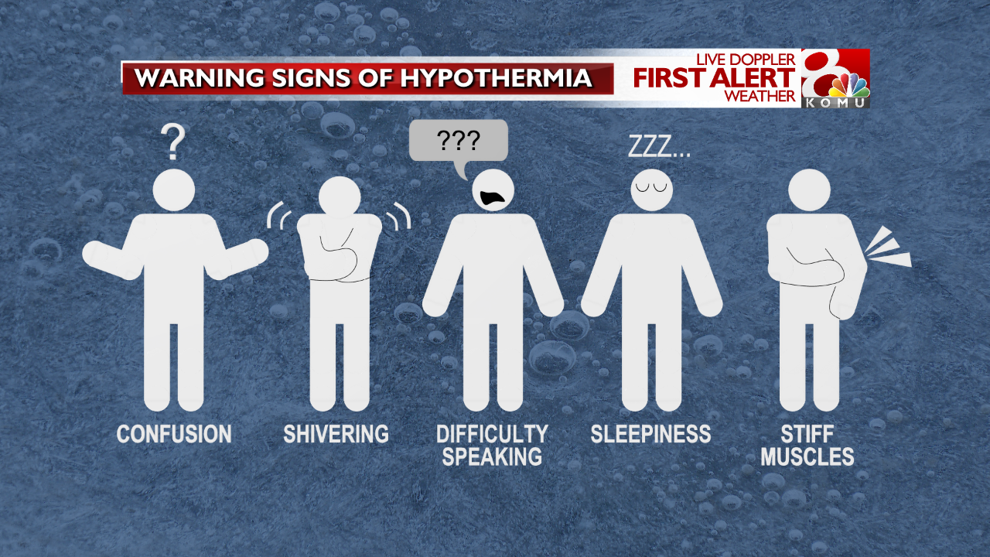 WEDNESDAY SNOW (STORM MODE 3)
Central Missouri will once again be on the outskirts of another large low pressure system on Wednesday. In fact, snow will likely start moving in between 10pm and 3am Tuesday night and continue through Wednesday morning.
We expect snow the weaken in the mid-late morning, however, there is a chance snowfall doesn't completely exit until the evening. Still, the bulk of accumulation will likely fall before Noon.
In total, 1-3″ is expected over central Missouri on Wednesday, in a gradient from north to south with the lower amounts near Macon and the higher amounts near Lake Ozark and Osage Beach.
WARMER WEATHER AHEAD
If you're ready for warmer weather, there is good news. We should be back above freezing starting Saturday – which we haven't felt since February 5th. Typical weather for late-February is expected to return next week.