Utah politicians oppose Biden's executive order on Bears Ears, Grand Staircase – fox13now.com
3 min read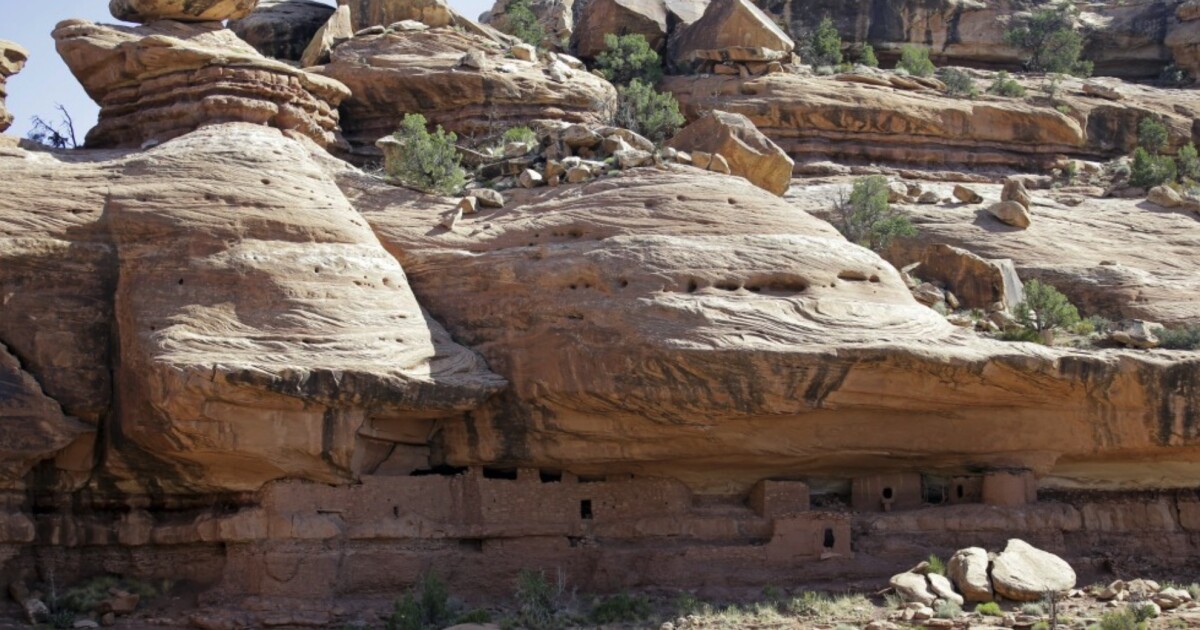 SALT LAKE CITY — A group of Utah politicians, including Gov. Spencer Cox, and Senators Mike Lee and Mitt Romney, are opposed to one of President Biden's first moves in office.
One of the executive orders Biden signed just hours after being sworn in Wednesday will review the boundaries of Bears Ears and Grand Staircase-Escalante monuments in Utah.
The order is in contrast to the Trump administration's decision to cut the borders of both monuments in 2017.
Trump's decision to downsize Bears Ears by 85% and shrink Grand Staircase-Escalante by nearly half earned him applause from Utah's Republican leaders, who considered the monuments an example of federal government overreach.
The cuts made by Trump paved the way for potential coal mining and oil and gas drilling on lands that used to be off limits, though activity was limited because of market dynamics.
"Roughly two-thirds of our backyard belongs to the federal government, which has meant land management actions have often been done to us rather than with us." the statement released Wednesday by the Utah politicians read. "A review in name only with predetermined results, which ultimately leads to a unilateral executive order enlarging the monuments' boundaries, will not solve the root of the problem and will only deepen divisions in this country."
The statement was also signed by all four of Utah's delegates to the House of Representatives.
But environmental, tribal, paleontological and outdoor recreation organizations have pending lawsuits to restore the full sizes of the monuments, arguing presidents don't have the legal authority to undo or change monuments created by predecessors.
Pat Gonzales-Rogers, executive director of the Bears Ears Inter-Tribal Coalition, said the group has told the Biden transition team the monument should first be restored to the size President Barack Obama created in 2016 and later to a larger size tribes originally requested.
The lands are sacred to tribes in the coalition: Hopi Tribe, Navajo Nation, Ute Mountain Ute Tribe, Pueblo of Zuni, and Ute Indian Tribe, he said. The area includes thousands of archaeological sites on red rock lands including cliff dwellings. The Bears Ears buttes that overlook a grassy valley are particularly sacred.
"The Bears Ears is a church and the place of worship for many of our tribes," Gonzales-Rogers said. "It should be viewed with the same type of gravitas and platform that you would view the Cathedral of Notre Dame."
San Juan County commissioner Bruce Adams, who stood next to Trump cheering at the Utah Capitol in 2017 when he signed the declaration shrinking the monument, said Wednesday he thinks it's a foregone conclusion Biden will restore Bears Ears to the size Obama created, if not make it larger. Adams said the impact on the county of having to clean up trash and rescue unprepared visitors outweighs any benefit from people spending money at local hotels and restaurants.
"I don't think it's fair for the federal government to come in and do a huge land grab," Adams said. ""I just wish they would attach some dollars so the county can deal with the impact."